Role of VSI Sand Maker for National Economy
Sand aggregates, as an indispensable raw material for national economic construction, hold the whole engineering production. Along with the rapid development of national economy and society, people have more and more strict requirements toward the quality of sand aggregates. At the same time, the natural sand can not meet the increasing demands. The artificial sand has become the inevitable choice.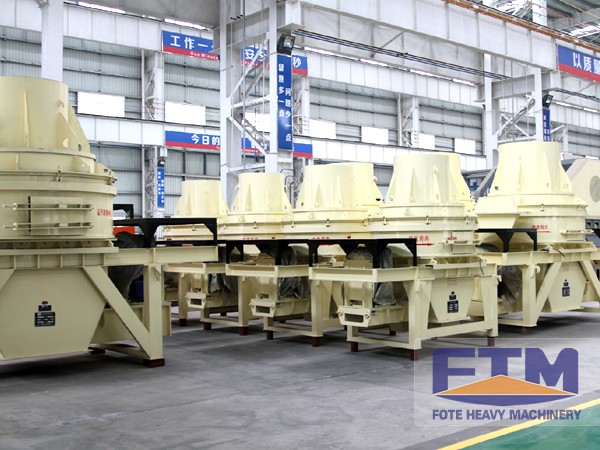 Since the quality and performance of VSI crusher can directly decide the quality of finished aggregates, it is necessary to select an excellent VSI sand maker. The sand aggregates, being produced by the excellent sand making equipment, can continuously satisfy the demands of national economy for energies and resources as well as impel the economic construction of whole nation.
As a professional and large-sized manufacturer of VSI sand maker, FTM crusher company has made the production for more than 30 years. With three state-level machinery research institutions and more than 50 national patents, FTM has established favorable relationship with department of science and technology as well as key universities and colleges. All these enables the leading position of FTM in mining machinery manufacturing industry. Therefore, FTM products are worthy of trust.
With products being exported to countries like India, Pakistan, Japan, Australia, FTM as the NO.1 brand of China mining machinery is well-received around the world markets. If you want to work with us, please leave messages our official website http://www.orecrusherfactory.com or directly email us at vip@sinoftm.com. We will reply to you as soon as possible. Sincerely welcome you to come for site visit and inspection. Looking forward to working with you in the near future.