Superior Advantages of Fote Hydraulic Cone Crusher
By virtue of the unique advantages, the cone crusher has been continuously leading the further development of crushing industry. Along with the continuous development of science and technology, there are many new cone crushers on the world markets. As a professional cone crusher supplier, Fote is dedicated to offering the best products and services for customers. Based on the continuous research and development, Fote hydraulic cone crusher is finally produced. Compared with the symons cone crusher, the hydraulic cone crusher machine has more advantages. By virtue of large eccentric distance, high swing frequency and lamination crushing, Fote hydraulic cone crusher is high in output, great in crushing ratio and excellent in particle shape.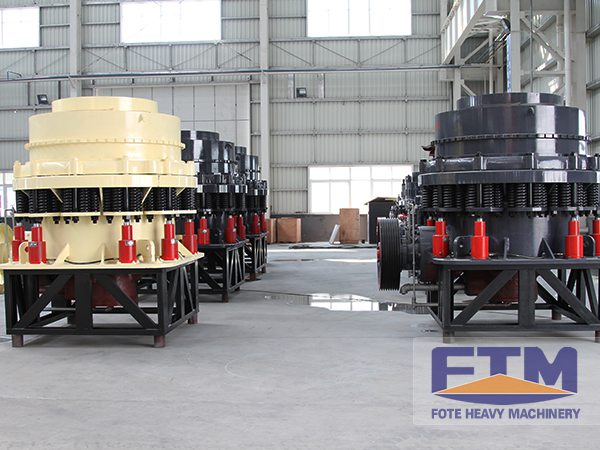 Since many hydraulic cylinders are evenly distributed on hydraulic cone crusher, much stronger crushing force can be offered for crushing much harder materials. Besides, the special hydraulic protector, being equipped in hydraulic cone crusher, can effectively play the role of protection when foreign matters enter into the crushing cavity. Special sealing form, being designed for hydraulic cone crusher, can effectively prevent the machine from being polluted by dust. Featuring in high automatic control and easy operation, Fote hydraulic cone crusher is easy to operate even though the operators are unqualified.
With the marketing principle that occupying market by products, creating market by service and leading market by popularity, Fote has been making a lot of efforts to practice this marketing principle. By virtue of excellent products and perfect service, Fote has established long-term cooperation with many enterprises. If you need our products, please click the website and leave messages on it: http://www.orecrusherfactory.com. We will contact with you as soon as possible.