Cautious Selection of Hydraulic Cone Crusher
As a kind of machine with high working capacity and efficiency, hydraulic cone crusher is well received when appearing on markets. Along with the increasing demands, fake hydraulic cone crusher appears. Even though the fake is similar with the real in outer structure, the interior structure is quite different. Actually, the fake hydraulic cone crusher is originated from the appearance change of spring cone crusher. The working efficiency and capacity of the fake hydraulic cone crusher machine are quite less than satisfactory.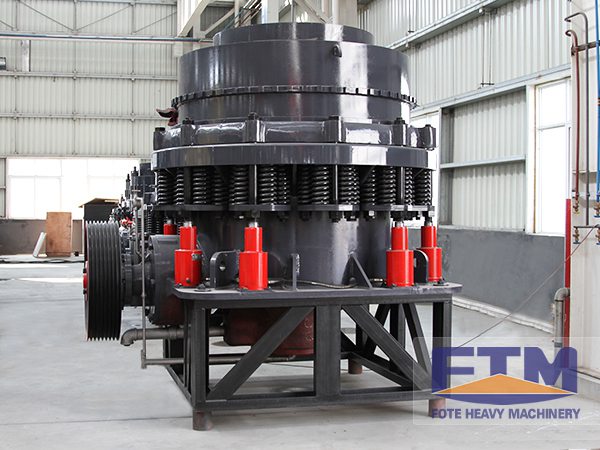 By virtue of special structure, small volume, light weight and high working efficiency, the real hydraulic cone crusher, with the laminating crush as its principle, performs the role of tertiary crushing. Up to now, the hydraulic cone crusher is the most ideal equipment for tertiary crushing. The finished products are in cubic shape with even particle size. Sometimes, it is difficult to clearly tell the real hydraulic cone crusher from the fake. Therefore, from the point of customers, they should be as cautious as possible.
As a professional manufacturer of hydraulic cone crusher, Fote has made the production for more than 30 years. Based on the active introduction and absorption of foreign advanced technologies, Fote hydraulic cone crusher is made after continuous research and development. Welcome you to come for site visit and inspection. If you need our products, please click the website and leave messages on it: http://www.orecrusherfactory.com. Professional project leaders in our company will contact with you as soon as possible. If you have any question about our products, leaving your advice on our website is also OK. We will take them sincerely. Thank you!