The Role of Hydraulic Cone Crusher for Tailing
With the lowest content of useful component, the tailing is one of the finished products of sorting operation. At present, being influenced by technologies, many dressing plants deal the tailing by setting aside. While, this practice is not helpful to the development of recycling economy. The surrounded environment would be badly polluted and the resources would be wasted a lot. Actually, the tailing is not totally useless. Most of useful components inside can be synthetically utilized. To realize the non-waste emission is the need for the full use of mineral resources and enough protection for ecological environment.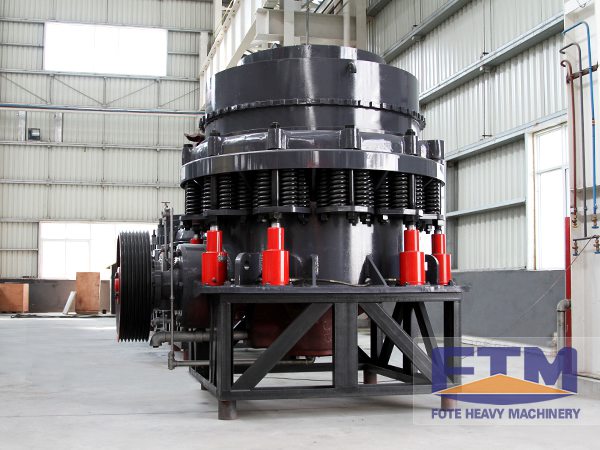 In the near future, the development of tailing may be the main task for the recycling development of national mining industry. Then, for the recycling use, we need to process the tailing into other products. As a kind of machine for secondary crushing or tertiary crushing, the hydraulic cone crusher is specially suitable for hard materials like rock, mineral ores, mineral slags and refractory materials. For tailing, the hydraulic cone crusher is the most suitable.
As a professional manufacturer of hydraulic cone crusher, Fote always holds the service tenet that quality is regarded as life and customer as God. Different from the products of counterparts, Fote products cover a relatively wider range from sand making equipments, briquetting machine to drying machine and pelletizing machine. In a word, to be broad with details inside is the working direction of Fote. Based on the painstaking efforts, Fote products have become the leaders of domestic markets and more and more popular around the foreign markets. If you need our products, please click the website and leave messages on it: http://www.orecrusherfactory.com. Thanks for your support.