Superior Advantages of Fote Impact Crusher
Featuring in simple structure, impact crusher primarily crushes raw material by the impacting force of plate hammer. Meanwhile, raw materials acquire the kinetic energy and rush at the impact plate at a high speed for secondary crushing. Then, the impacted materials come back to the area of plate hammer for repeated crushing. As long as the particle size of impacted material reaches to the required, discharging process can begin. Since the impact crushing machine with large crushing ratio can fully take use of the high-speed impacting force of plate hammers, total energy consumption is very low while the total output is relatively high.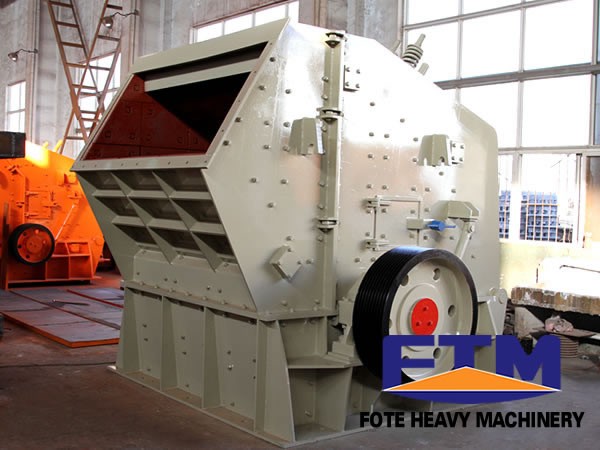 The finished products, with light weight, are in cubic shape. By virtue of the simple structure and powerful functions, China impact crusher is suitable for coarse crushing, secondary crushing and tertiary crushing. It is the above advantages that make the impact crusher widely used for industries like highway or railway pavement, energy engineering and building material, etc. Compared with the hammer crusher, impact crushing machine can be regarded as the representative of high-efficient crushers. As a professional impact crusher supplier, FTM crusher company has made the production for more than 30 years.
Among FTM impact crushers, some specifications can be regarded as the necessary machines for the production of high-level products. Morality oriented, people will be honest; quality rooted, product will be excellent. If you are interested in our impact crusher or other products, please feel free to visit our website or contact us for more information and price. We are looking forward to establishing long-lasting business relationships with you in the near future. Impact crusher supplier: http://www.orecrusherfactory.com.