Superior Advantages of FTM Hammer Mill Crusher
Hammer crusher, also named as hammer mill crusher, mainly works on the impacting force. Based on the technologies of jaw crusher, impact crushing machine and cone crusher, we produced the first jaw crusher in 1895. Along with the continuous research and development on hammer crusher, we produce the single-stage hammer crusher, high-efficient hammer crusher, vertical shaft hammer crusher, reversible hammer crusher and ring-hammer crusher, etc.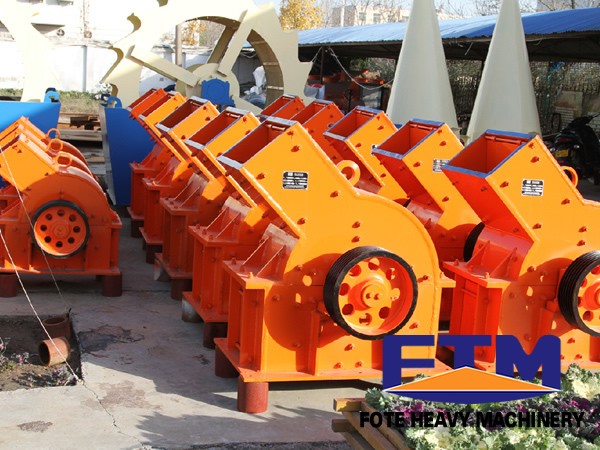 Featured in large crushing ratio, high working efficiency, low energy consumption, simple structure and easy maintenance, the hammer mill crusher has gradually been used for more and more industries. Morality oriented, people will be honest; quality rooted, product will be excellent. With the strategic thought of green industry and internationalization, Fote Machinery is trying its best to integrate the most advanced technologies, high-leveled intellectuals and world-level theories into the development process.
The above effort can be the strong support for the internationalized development of FTM Crusher Company and offer you the most suitable products once you work with us. Based on the excellent technology and predominant performance, FTM dedicates to the construction of national economy. Meanwhile, FTM is marching to the world, seeking the new development space in the world for establishing the multinational corporation. If you want to know more about the hammer mill crusher, please feel free to visit our website and leave messages our it or directly email us. We will give you a professional configuration and quotation.