VSI Crusher-a Good Helper for Sand Making Industry
Along with the increasing demands for mechanism sand, it is a must for mechanism sand to take the place of natural sand. Under the orderly work of feeder, crusher and vibrating screen, mechanism sands are gradually produced. As one of the most important part in the sand production line, effect of crushing can directly influence the operation of other parts and the quality of mechanism sand. Therefore, manufacturers of mechanism sand should be cautious about the purchase of crushing machines.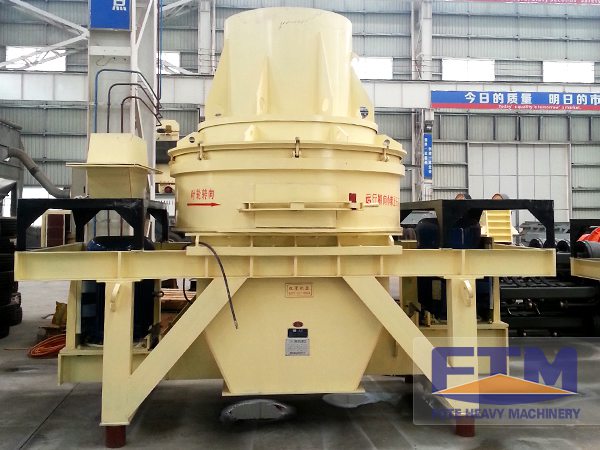 At present, there are many crushing machines like jaw crusher, cone crusher, hammer crushing machine, impact crusher and VSI crusher, etc. Among all these machines, the VSI crusher can be regarded as the most ideal equipment for making mechanism sand. Service is the part of product and competitive strength of enterprises. FTM Crusher Company always holds the service standard that users' demand is the orientation to implement the service management, users' satisfaction is goal to carry out the brand service.
As for the service spirit of "enthusiasm, servant and faithfulness", it should run through the whole service system. With the effort to make specialty classic, FTM Crusher Company will always regard the demands of customers as the persistent pursuit. If you want to know more about the sand making equipment, please feel free to visit our website and leave messages our it or directly email us. We will give you a professional configuration and quotation.