Superior Features of FTM VSI Sand Maker
When it refers to the purchase of VSI crusher, you should not just consider the factor of price. For the available VSI sand maker, it should be featured in the feasible model, great safety performance, low dust pollution, wide application ranges and high durability, etc. The following content will discuss about these features one by one. To finish the production aim on time, related accessories equipped for VSI sand maker should be suitable and reasonable in specifications and model selection.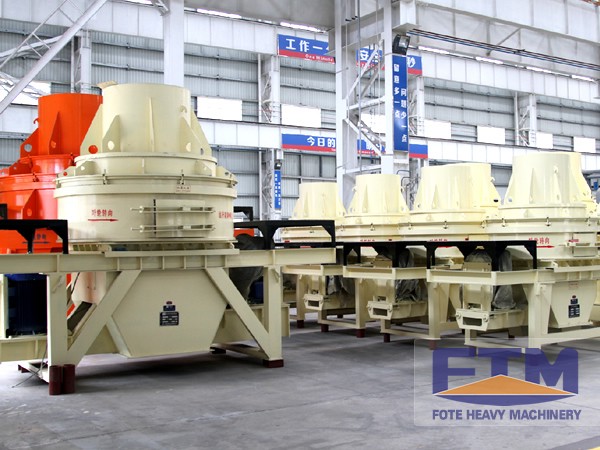 Safety performance, as the basic factor for the work of sand making equipment, is based on the well-equipped devices and measures. Being equipped with the high-efficient devices for dust and noise reduction, sand making machine is very effective in controlling the environmental pollution. Featured in wide application ranges, sand making plant can be used to crush materials like granite, basalt, quartz stone, iron ore, pebbles, green stone, copper ore and limestone, etc.
As a professional supplier of VSI crusher, FTM Crusher Company would like to offer the best services and products for you. Take the well-known one-stop service as example. Before sale, we will provide you the purchase plans and process flow design. Then, we will begin to manufacture equipment according to your special demands. Amid sale, we will send technicians to the working site for guiding installation and adjustment. Besides, we will help you to train operators and finish the check and accept. After sale, we will regularly pay return visits for you.
Interested in the price of sand making plant? Leave messages on website to get more details.