Matters for Notice to Run the FTM VSI Crusher
VSI crusher, also named as VSI sand maker, is mainly used for industries like building materials, metallurgy, chemicals, mining, refractory and cement, etc. Featured in the high working efficiency, strong working capacity and wide application ranges, sand making plant can be used to process materials like iron ore, copper ore, gold and silver ore, manganese ore, cement, artificial sand, fluorite, limestone and slag, etc.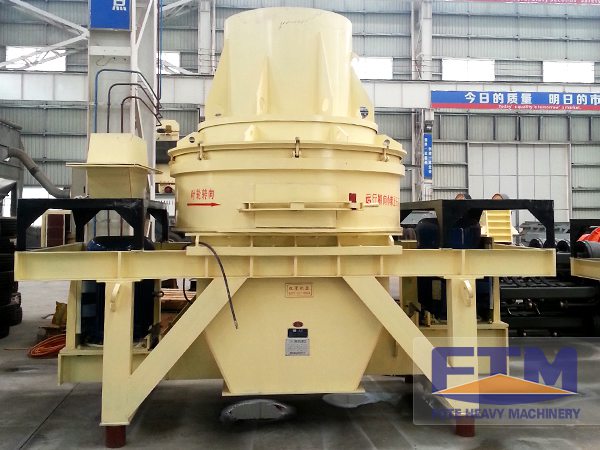 After the purchasing process, you should carefully read the instructional books and know about the details to use and maintain the VSI sand maker. Under the unskilled situation, you should not operate the sand making plant by yourself. To avoid the unnecessary accidents, you should be accompanied with professional staff.
If electricity outage occurs during the working process of VSI crusher, you should turnoff the electricity to avoid the unnecessary damage due to the sudden spark. After the working process, you should clean the sand making plant carefully. Health of operators will be damaged due to the long-term noise and dust pollution. To avoid the harm, you should wear the specialized devices for personal protection.
Maintenance work is very important for VSI crusher. If being used for a much longer period, VSI sand maker will be abraded unnecessarily. Therefore, you should frequently check the wearing degree, make the maintenance work and lubricate the machine with specialized oil. Known as the NO.1 brand of China Mining Machinery, FTM Crusher Company is a professional supplier of VSI sand maker.
Interested in the price of VSI crusher? Discounts for you on website!Surprises for you all the time.