The Latest Mobile Impact Crusher Appears on the Market
The crawler type mobile impact crusher, as one member of the mobile crusher or mobile crushing station family, is the latest impact crusher in the modern market. It owns the best noise absorption system namely the noise silencer and can realize the highest working efficiency in the crushing industry.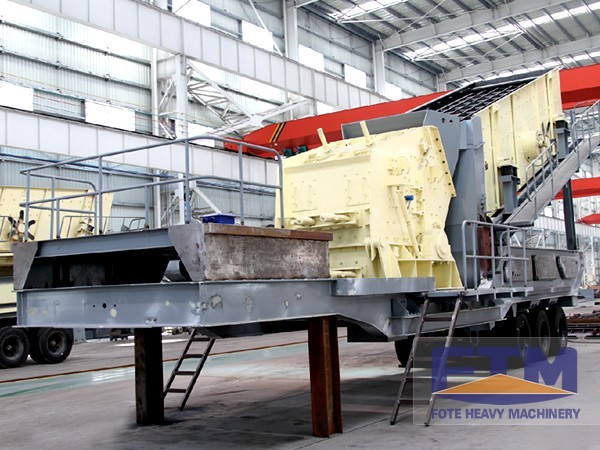 Characteristics of the crawler type mobile impact crusher are as follows:
1.It adopts the Cummins diesel engine as the excellent dynamic system with features of low oil consumption, little noise, reliable performance and constant, economical and green power source. The engine of the crusher can be armed with the military low temperature pre-heating starter which will makes it easy for the crusher to start up in cold weather with the temperature below 25 C°.
2.The ship shaped completely steel base plate has the advantages of high strength and low ground connection pressure and it can easily adapt to the mountainous regions and wet land.
3.The crusher is equipped with the large pulling torque featuring high driven power and reliability. Its walking system adopts the total power variable open hydraulic system which features good performance and can make full use of the engine's power. The main hydraulic components like the pumps and valves are imported from Japan, aiming to provide enough power to the walking system.
4.The imported service guiding operation system makes the crusher not only easy to be operated and controlled, but also to realize the infinite speed change walking.
5.The crusher uses the efficient and mature crushing and screening devices with the compact structure and reliable performance. The screen can work high efficiently with the inclination angle of 20 degree.