Upgraded Work on Jaw Crusher Machine
The installation structure of vibrating feeder is classified into suspension type and seating type. When considering that it is quite troublesome to overhaul the suspended vibrating feeder and suspender may be fractured due to some reasons, we decide to equip the copper crushing system with vibrating feeder. Of course, the size of discharging mouth can not be influenced.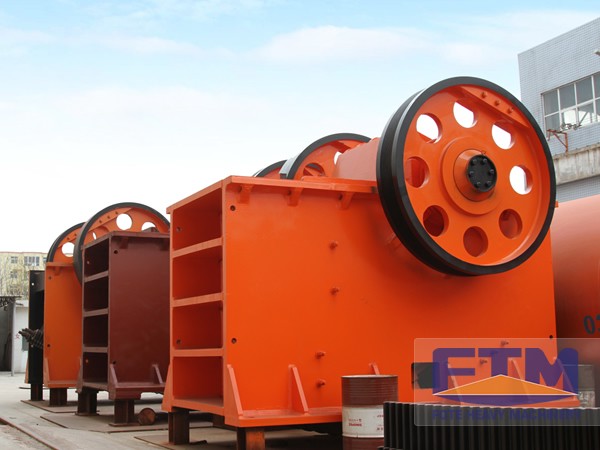 Winch is in the friction wheel. The largest tension difference at the sides of friction wheel is 5 ton. While, the rack weight of jaw crusher machine exceeds the 10 ton. Since the allowed largest tension difference of friction wheel is insufficient, the wheel can not be directly lowered. If the wheel is directly delivered to the pit, it will be quite difficult to assemble.
More serious, it is not easy to ensure the assembling quality. If you add the counter weight with a toothed plates weighting for 950kg, the tension difference at sides of friction wheel will be 4.55 ton, which totally meets the requirement of less than 5 ton. The largest allowed tension and loading capacity of dynamo can meet their own requirements.
In general, based on the concrete foundation, jaw crusher machine has four steel plates, which are embedded in the four angles. It is required that the horizontal error on upper surface of four plates should be smaller than 1mm. While, this way can not ensure the levelness. Leave your email on website to get the price!