VSI Crusher, Top Choice for Sand Making Industry
Along with the rapid development of urbanization and strong inhibition for exploiting natural sea sand or river sand, the demands for artificial sand become more and more urgent. VSI crusher, also named as sand making equipment, are indispensable and irreplaceable for the sand making production line. Since the performance of VSI sand maker can influence the molding effect of finished products, it is necessary to select good crushers.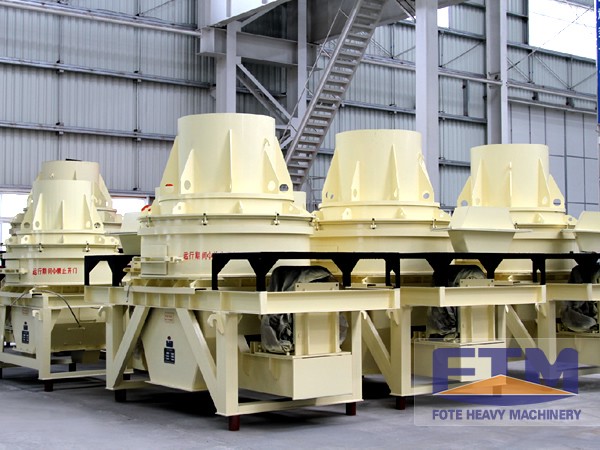 In today's market, brands of sand making machines are many. Therefore, when you purchase the sand making equipment, you should take several factors into considerations like required output and properties of raw material. After making detailed comparison between several influential manufacturers, the most suitable VSI crusher is able to be selected and purchased. As a professional and large-sized manufacturer of sand making machines, FTM crusher company is known as the NO.1 brand of China mining machinery.
Some FTM products have acquired the national patents. In the aspect of crushing capacity, the sand making production line of FTM is much better than that of other counterparts. By far, the FTM VSI crusher is known as the most ideal sand making equipment. With products being exported to countries like India, Pakistan, Japan, Australia, FTM as the NO.1 brand of China mining machinery is well-received around the world markets.
If you are interested in our VSI crusher or other products, please feel free to visit our website http://www.orecrusherfactory.com or email us at vip@sinoftm.com for more information and price. We are looking forward to establishing long-lasting business relationships with you in the near future. Sincerely welcome you to come for site visit and inspection.