VSI Sand Maker is Worthy of Trust
VSI crusher, also named as VSI sand maker, is mainly used for tertiary crushing. The finished products of VSI crusher, with size less than 5mm, can be used as building materials like artificial sand and gravel aggregates, etc. If you are in the mining field, you can use the VSI crusher to produce powdered minerals with low cost. Compared with other crushers, the VSI sand maker is much higher in working efficiency.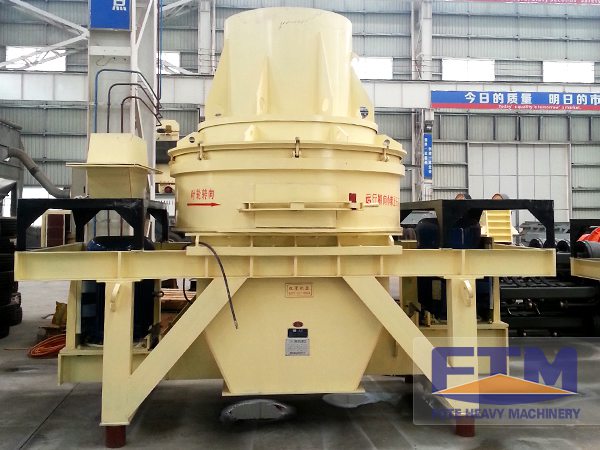 As a major product for promotion, the VSI sand maker features in large crushing capacity, high working efficiency and smooth operation, etc. In the aspect of sand making, the crushing capacity of VSI crusher is far more than other similar products. Therefore, the VSI crusher is regarded as the most ideal equipment for sand making. Compared with other counterparts in China, FTM crusher company enters into the world markets at an earlier age.
Being the leader of China mining machinery, FTM crusher company has made the production for more than 30 years. 30 years can make a boy become a man. Similar to that, 30 years can make a small-sized enterprise become the NO.1 brand of China mining machinery. After being authorized by the international ISO9001, FTM products are more and more popular among the world markets. Compared with other counterparts in China, FTM pays much attention to the service.
We can clearly see the overall strength of an enterprise from the service quality. Of course, FTM products have been awarded many prizes in China. If you need our products, please leave messages our official website http://www.orecrusherfactory.com or directly email us at vip@sinoftm.com. Professional personnel in our company will contact with you as soon as possible.