Ways to Improve the Productivity of Jaw Crusher
For some customers, the working efficiency is always the decisive factor to purchase jaw crushing machine. For all customers, high output and efficiency are the endless pursuit. In order to meet the demands of customers and improve the competitive edge of enterprises, FTM crusher company is always dedicated to improving the working efficiency of China jaw crusher. As to the improving aspects, the following content will give detailed explanations.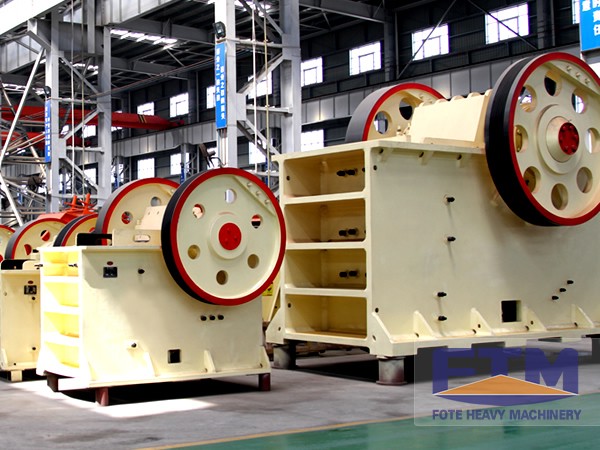 At first, it is the improvement toward the machine rack. Since the width of feeding mouth directly limits the width of machine rack, the width of machine rack is difficult to be adjusted for a large scope. In order to significantly improve the strength of machine rack, FTM Crusher Company lowers the height of movable jaw plate and increases the depth of crushing cavity. Then, it is the improvement toward the movable jaw plate. As one of the important part for China jaw crusher, it is of significant importance for improving the working efficiency.
By optimizing the movable jaw plates, we can not only improve the crushing capacity, but also the working efficiency of jaw crushing plant. At last, it is the improvement toward the toothed plates. In general, if the toothed plates can be well optimized, the wear will be reduced and the working efficiency will be improved. If you want to work with us, please feel free to visit our website and leave messages our it or directly email us. We will reply to you as soon as possible. Sincerely welcome you to come for site visit and inspection. Looking forward to working with you in the near future.