Make Cement With Limestone-clay Bonding Technology
As we all know, stone crushing machines are the key devices used to make cement. Nowadays, people who work with our company basically use the limestone-clay bonding technology to make cement. Except for selecting the stone crushing machines, you still need to consider the following problems when realizing the limestone-clay bonding technology.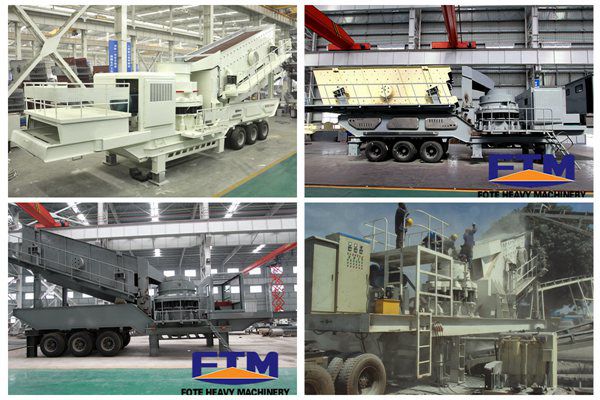 The quantitative control of these two materials is not only related with the matching of raw materials, but also related with the normal work of stone crushing machine. To realize the control well, FTM technicians equip the stone crushing plant with two nuclear scale, respectively installed on the belt conveyor and sub-feeder.
Nuclear scale on belt conveyor is for checking and recording the processing amount of crushing system. The other one on sub-feeder is for checking the feeding amount of clay. Comparable variables should be suitable to the proportional value between limestone and clay.
The variables can give feedback to electric control system, then this system adjusts the feeding speed of sub-feeder. Working speed of crushing system should be strictly controlled. Feeder and sub-feeder is driven by the stepless-speed DC motor and electromagnets speed governing motor.
Basic speed of feeder is designed by the required amount of raw materials, while, basic speed of sub-feeder is designed according to the rated processing amount of clay in unit period. Electric-controlling system is equipped with power transmitter, which can adjust the feeding speed automatically according to the loading situation of dynamo.
Leave your email on our website to get the best price!