Efforts of FTM Engineers on Gold Plants
By using the vibrating feeder to take place of apron feeder, FTM technicians think that it is much easier to install and use the PE jaw crusher for gold plants. Every year, you can save a lot of cost for changing the worn-out parts and overhauling the whole system of gold plant. What's more, the upgraded system is more energy-conserving and environmental-friendly.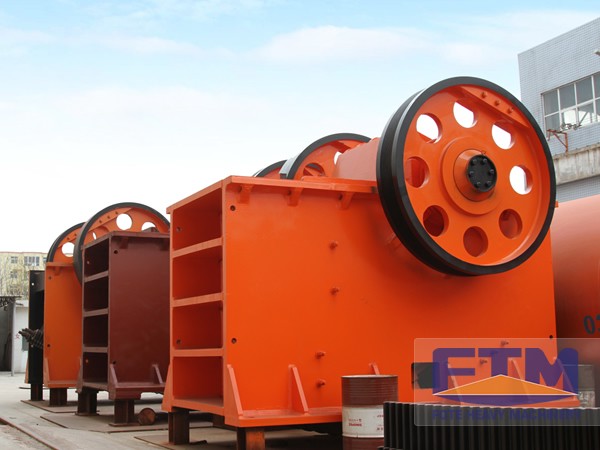 When improving the crushing capacity, lowering the product size and shortening the crushing period, we do the following work. To deal different raw materials, gold plant also works differently. If fine materials is small and minerals are loose, the gold plant will work in dried way. If fine materials are many and their water content is 5%, screening efficiency will be seriously influenced.
What's worse, discharging hopper will be blocked and work of gold plant will be seriously influenced. To realize the smooth discharging, it is better to control the water content in raw materials at 8% to 10%. As we inspect and notice, main reason to influence the crushing work is content of fine materials in mineral ores.
The fine materials are easy to adhere on mineral ores. To make them be separated from each other, we are doing our best! Interested in the price of gold plants? You can leave your production demands like material&capacity&working site on our website! Then, we will arrange specialized engineers to contact with you for plan design.