Starting and Stopping Work of Stone Crushing Plant
Starting and stopping work of stone crushing plant should respectively follow the principles of down-flow technology and counter-flow technology. To ensure the proportion of mixing materials, working speeds of sub-feeder and feeder should be interlocked. Working speed of sub-feeder is dependent on the speed of feeder.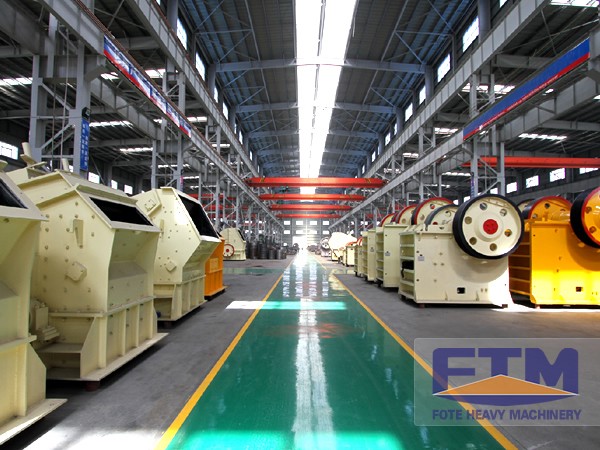 After launching the feeder, you can launch the sub-feeder. As to the stopping work, it is different from the launching work. To prevent the clay from being adhered on bin and blocking the bin, inclination angle between feeder and sub-feeder should be a little smaller. Even though the delivering amount of clay is small, working width of sub-feeder should still be a little wider.
Widening the sub-feeder is actually for thickening the clay layer and avoiding the arch formation between two guild plates. Near the stone crushing plant, there should have a clay tent for storing clay in rainy days. As practice shows that, clean and dry limestone can dredge the sieve blocking. Except for this way, hydraulic device being installed in can also solve the sieve blocking in shorter periods.
With remarkable features of unique design and high working efficiency, this new technology has acquired the ideal effect and is worthy of wide application. As to the stone crushing plant used, it includes many like jaw crusher, impact crusher and cone crusher, etc. You should select the one that is most suitable for you!