Efforts of FTM Technicians on Upgrading Jaw Crusher
Under the continuous work, FTM technicians change the four detached steel plates into the whole frame-base type structure. Surface, contacted with the jaw crusher machine, uses the steel plates with thickness about 25mm and surface planed. By doing so, the flatness and levelness errors of mounting surface can be ensured. What's more, it is easy to work and be assembled.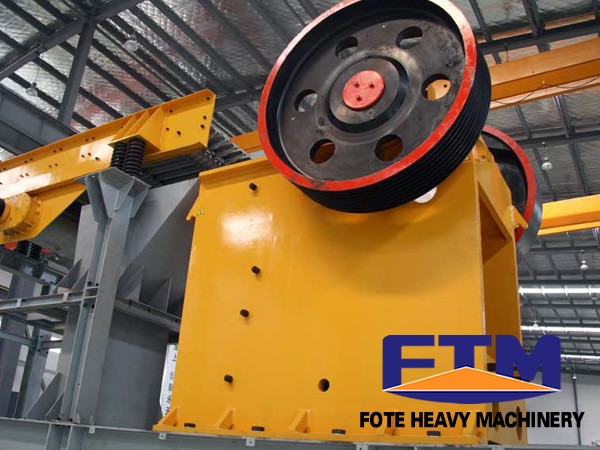 According to the actual situation, concrete base at the discharging mouth of jaw crusher machine is easy to be impacted and worn out by stones. Even though if being repaired, the concrete base can still be damaged again. To resist the wear and impact of minerals, FTM technicians embed the imported wear-resistant steel plates with thickness about 40mm in the concrete base at discharging mouth when it refers to the basic pouring.
Since it is not easy to control the motion of large briquettes, the bearing seat of eccentric shaft can be directly damaged. Considering this aspect, FTM technicians upgrade the jaw crusher machine by heightening the feeding mouth within 1,000mm. Under the above upgrades on copper crushing system, discharging size is remarkably lowered and working capacity greatly increases.
Compared with the previous one, the upgraded one has low failure rate and long service life. What's more, the vibration and noise of upgraded copper crushing system are rare to occur. Interested in the price of jaw crusher machine? Leave your email on website to get the discounts!