Mobile Crusher-Strong Support for House Quality
In recent years, it is not strange to see some news on TV about the tragedy that people's lives are threatened and suffered by the collapsed houses. The performance of houses is directly related with the quality of building materials like cement and concrete, etc. Nowadays, the world markets are mixed with many unqualified sand aggregates. This situation is mainly caused by the daily absence of natural sand and poor quality of mechanism sand.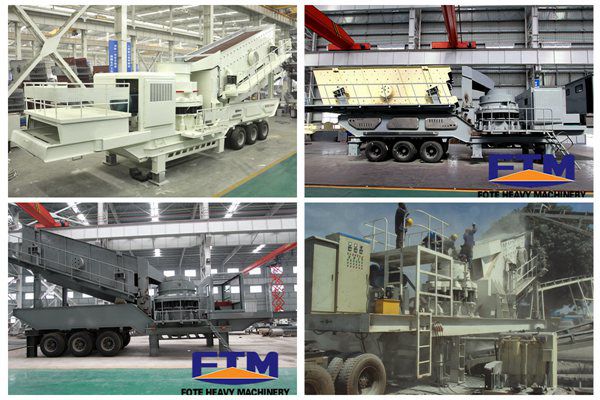 It has become inevitable that the mechanism sand will take the place of natural sand. The quality of mechanism sand greatly decides the performance of sand aggregates. To improve the performance of mechanism sand, we produce a series of crushing machines like jaw crusher, cone crushing machine, impact crusher and mobile crushing plant, etc. These crushing machines offer strong support for the performance improvement of mechanism sand.
By virtue of these crushing machines, the quality of mechanism sand can basically meet the demands for producing building materials like cement and concrete, etc. Compared with other counterparts in China, FTM crusher company has enough strong technological support. With three state-level machinery research institutions and more than 50 national patents, FTM has established favorable relationship with department of science and technology as well as key universities and colleges.
By virtue of the above support, FTM can become the NO.1 brand of China mining machinery. If you are interested in some of our mobile stone crusher plant or other products, please feel free to visit our website http://www.orecrusherfactory.com or email us at vip@sinoftm.com for more information and price. We are looking forward to establishing long-lasting business relationships with you in the near future.