Technological Breakthroughs of FTM Impact Crusher
Driven by the impacting force, the impact crusher is suitable to crush materials with any hardness. By virtue of the impacting force, the hammer plates of impactor crusher are easy to be abraded. If the hammer plates are seriously worn out, the application ranges of impact crushing machine will become limited. Then, how to improve the wear resistance of China impact crusher? As a professional impact crusher manufacturer, FTM Crusher Company has made the production for more than 30 years.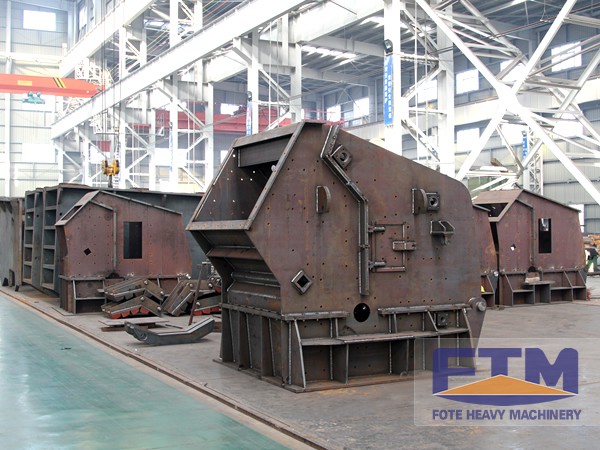 In order to improve the wear resistance of impact crusher, specialists of FTM have done a lot of efforts and finally come up with two methods. In order to improve the wear resistance of hammer plates and impacting plates, FTM makes the plates with wear-resistant materials. In order to change the easy-wearing parts more conveniently and rapidly, FTM has done a lot of efforts to optimize the design through some innovative and unique means.
Featured in the innovative design, easy change of easy-wearing parts, convenient overhaul, short time for maintenance and high working efficiency, the impact crushing machine is a wonderful choice for you. As a professional supplier of impact crushing machine, FTM Crusher Company is the NO.1 brand of China mining machinery. FTM sincerely welcomes you to come for site visit and inspection.
If you want to know more about the impact crusher of FTM Crusher Company, please feel free to visit our website and leave messages our it or directly email us. We will give you a professional configuration and quotation.